A thought on Rose's new tactic.
A distaction: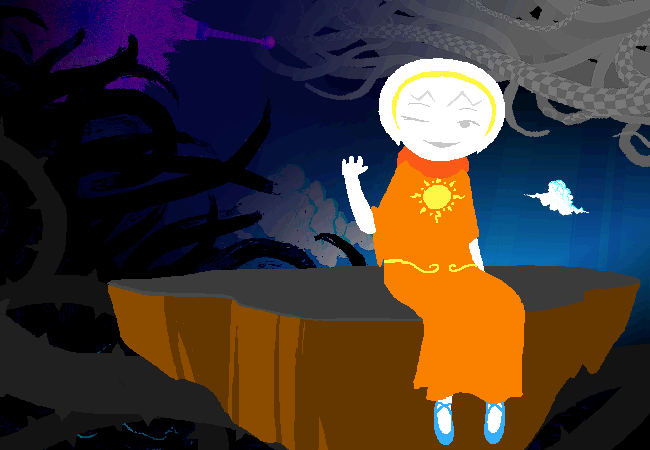 Which interfered with the timing and success of John's hit so he'd roll just right: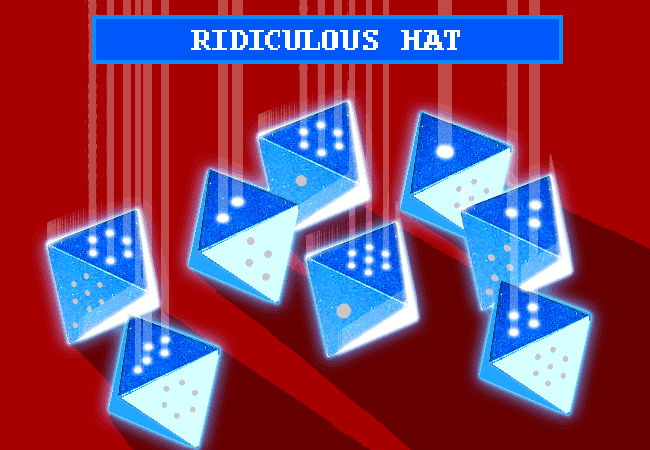 To inject welcome absurdity into the situation, which - along with Rose's own silly appearance - shook John out of his enraged, unhealthy state of mind, bringing him back to mental clarity.
JOHN: hehe…
Quite like a Seer of Light, I'd say!
Which is very interesting, because…
Someone's done it before.
AG: Oh really, well you seemed pretty excited a8out killing Tavros too. 
AG: And you even helped! So I guess that is how you work after all. 
Not really. 
All I did was stand somewhere for a few minutes. 
Remember when it happened?
AA: but it was my fault 
AA: i was distracted when i c0uld have helped him 
GC: 1 W4S TOO 
GC: W3 W3R3 BOTH D1STR4CT3D BY TH3 S4M3 TH1NG 
AA: yeah 
AA: wh0 was he anyway 
GC: PR3TTY SUR3 1T WAS VR1SKAS FR13ND 
AA: what was he d0ing there 
AA: watching us 
GC: WHO KNOWS 
He warped into place somewhere where Terezi and Aradia could see him, distracting him with his odd presence alone.  This left the pair too preoccupied to notice Tavros's pleading messages for help.
Doc Scratch operates through Light, both in his nature - extreme foreknowledge allowing him to leverage coincidence against others, the use of information and communication, blinding the mental clarity of individuals and an entire race using the 'truth' and by sewing the environment against them - and in the way he uses Light players as protegés, like the Sylph, Thief, and Seer.
This recent event only confirms it.  So, perhaps this can hint to us what Caliborn did to give Lil' Hal the frighteningly effective omniscience and power it eventually possesses when it becomes Doc Scratch and his seed cueballs?  I wonder how he'd get his hands on that kind of crystallized power?
Hopefully it wasn't torn out of Rose or something.
EDIT:
doesnt someone have a nice little bottle of rose?
fdjhsk